Thailand Travel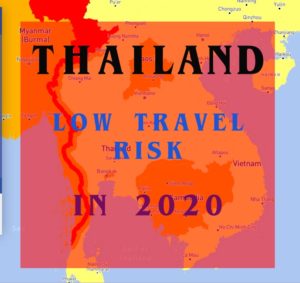 Thailand has been classified as carrying a 'low travel security risk' to visitors according to ATLAS & BOOTS. They showed data revealed in the latest global security risk report by International SOS.

The Travel Risk Map is an interactive tool invented by security specialists at International SOS. Map shows Thailand Travel is low at risk. The interactive map can be seen here. Please click here.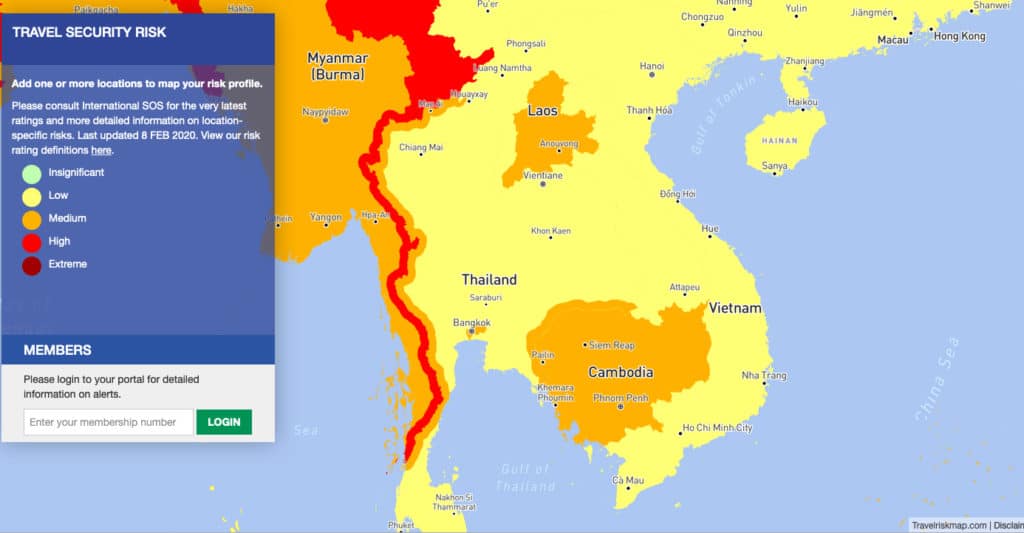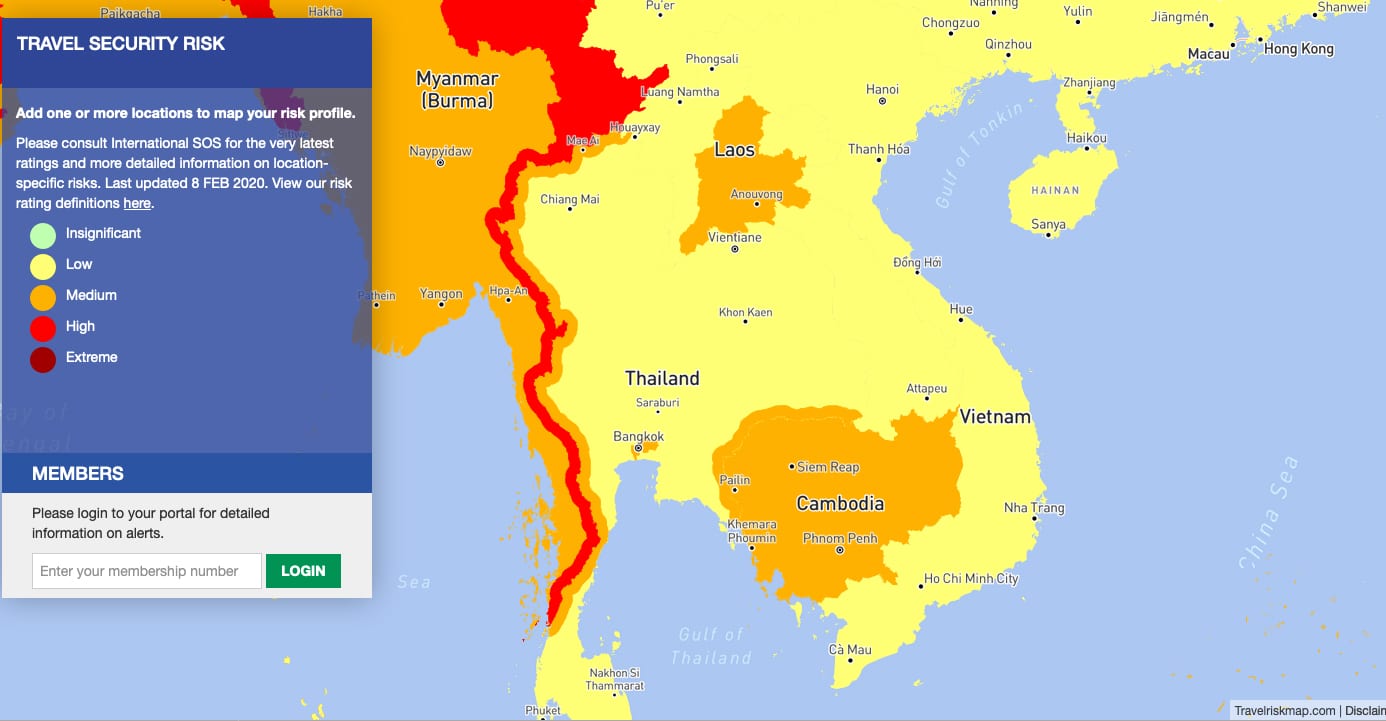 The map considers three sections: Road safety, Medical and Security. In the security section countries are categorised according to their rating of travel security risk. It is defined by five risks: Insignificant, Low, Medium, High and Extreme.
International SOS has some criteria to asses the conditions of the countries which effect the tourists safety and security. Any threat posed to travellers or political violence including terrorism, political unrest, war are included in their consideration. They include social unrest, petty crime also.

Other factors including transport infrastructure, efficiency of emergency services and handling natural disasters.
Need treatment or health check-up while travelling Thailand? Click here for packages.
MOST DANGEROUS COUNTRIES IN THE WORLD
Afghanistan
Central African Republic
Iraq
Libya
Mali
Somalia
South Sudan
Syria
Ukraine
Yemen
SAFEST COUNTRIES IN THE WORLD
Andorra
Denmark
Finland
Greenland
Iceland
Luxembourg
Marshall Islands
Norway
Slovenia
Switzerland
Tuvalu
Low Travel Risk Countries
Albania
Antigua and Barbuda
Argentina
Armenia
Australia
Austria
Azerbaijan
Bahamas
Barbados
Belarus
Belgium
Benin
Bhutan
Bosnia and Herzegovina
Botswana
Brunei
Bulgaria
Canada
Chile
China
Croatia
Cuba
Cyprus
Czech Republic
Dominica
Ecuador
Equatorial Guinea
Estonia
France
Gabon
Gambia
Georgia
Germany
Ghana
Greece
Grenada
Hong Kong
Hungary
Ireland
Italy
Japan
Kuwait
Latvia
Liechtenstein
Lithuania
Macedonia
Malawi
Malaysia
Malta
Mauritius
Moldova
Monaco
Montenegro
Morocco
Namibia
Netherlands
New Zealand
Oman
Panama
Paraguay
Poland
Portugal
Qatar
Romania
Rwanda
Saint Kitts and Nevis
Saint Lucia
Saint Vincent and the Grenadines
San Marino
Sao Tome and Principe
Senegal
Serbia
Singapore
Slovakia
Spain
South Korea
Suriname
Sweden
Taiwan
Thailand
United Arab Emirates
United Kingdom
United States
Uruguay
Uzbekistan
Vatican City
Vietnam
Zambia
Source: https://www.atlasandboots.com/most-dangerous-countries-in-the-world/
Thailand Travel – Low Risk In 2020