Best Urology Treatment in Thailand
The professionals at the Urology Center focus on urology practices that manage problems associated with female and male urinary tract problems such as kidneys, bladder and urethra and the treatment of issues of the urogenital system. The nursing staff as well as the specialists are committed to assisting and supporting typically the urological health care, the two preventive and procedural. The best urology treatment in Thailand you will find here with the best urologists in Thailand. We have Semen Analysis service also.
Services
Kidney Stone
Urinary Stone
Shock-wave Lithotripsy
Enlarged Prostate
Shock Wave for Erectile Dysfunction
Penile Implant Surgery
– Hydraulic Penile Prosthesis
– Non Hydraulic
Vasectomy Surgery
Transurethral Resection of prostate – TUR-P
Purovaginal sling
Transurethral Resection of bladder
Ureteroscope
Brachytherapy
Semen Analysis in Thailand
For Heart Checkup Packages Click Here: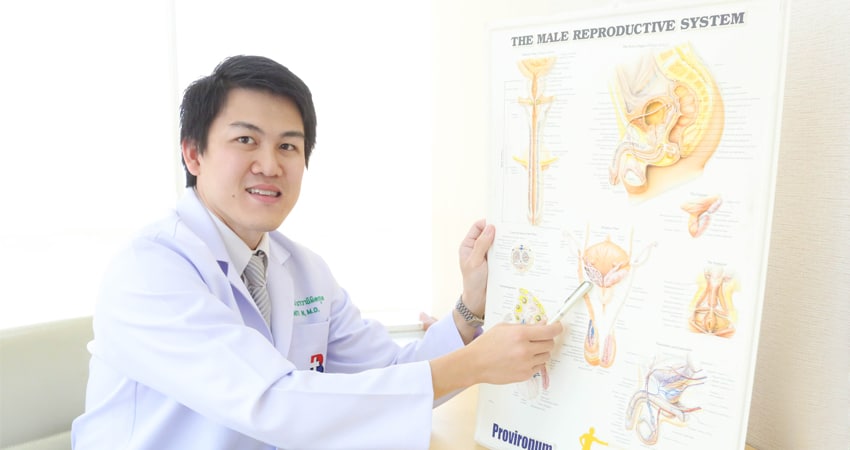 Prostate Cancer:
(No operation at the early stage of cancer)
It can be cured if it found early.
It can be detected by PSA test.
PSA test is crucial for men over 50 years old.
Brachytherapy seed implants are a New Surgery Treatment.
Brachytherapy – New Therapy for Prostate Cancer
Right now prostate cancer can end up being treated by brachytherapy, a new treatment with really few side effects. A new Tiny seed will be put into the prostate, taking 1 hour. Then, the patient can go residence and do normal activities after 2-3 days.
The new treatment has few side effects, compared together with radiation treatment or surgery which may affect typically the sex drive and the intestine.
After the procedure. PSA will decrease to be able to a normal rate or even lower(80%) and after ten years follow up, brachytherapy individuals can anticipate to live longer than patients who used other treatments.
Seeds
Seeds of brachytherapy are very tiny, made from titanium (no need to take out of the body). The seeds will spread radiation into cancer cells in the prostate for 2-3 months and will not destroy other tissues. The seeds will be inserted through a needle without any pain,.therefore an operation will not be needed.
Not only one time brachytherapy is for prostate cancer, but also for other diseases, under doctors' advice.
For more information about the Prostate Cancer and ITS treatment, please consult the doctor
Basic Pricing List
Special pricing for specific treatment
Circumcision Package – 28,000 Baht
Vasectomy Package – 35,000 Baht
Flexible Cystoscope Package – 35,000 Baht