Best Orthopedic Treatment In Thailand
The Best Orthopedic Center Thailand is specialised to provide the best orthopedic treatment in Thailand, on care analysis and treatment of injuries or illness to bone, orthopedic trauma, muscle tissue, sports injuries, hand and feet problems, deformities etc. The team of certified orthopedic specialists including Dr. Sompong Ratanarojpusit, M.D. spine surgery and Disc Replacement specialist for more than 30 years. The nurses with international standardised training are ready to serve you with the best care every day to bring you the best orthopaedic treatment in Thailand.

For Full Health Checkup Packages Click Here
Endoscopic Spine Surgery [Best Orthopedic Treatment In Thailand]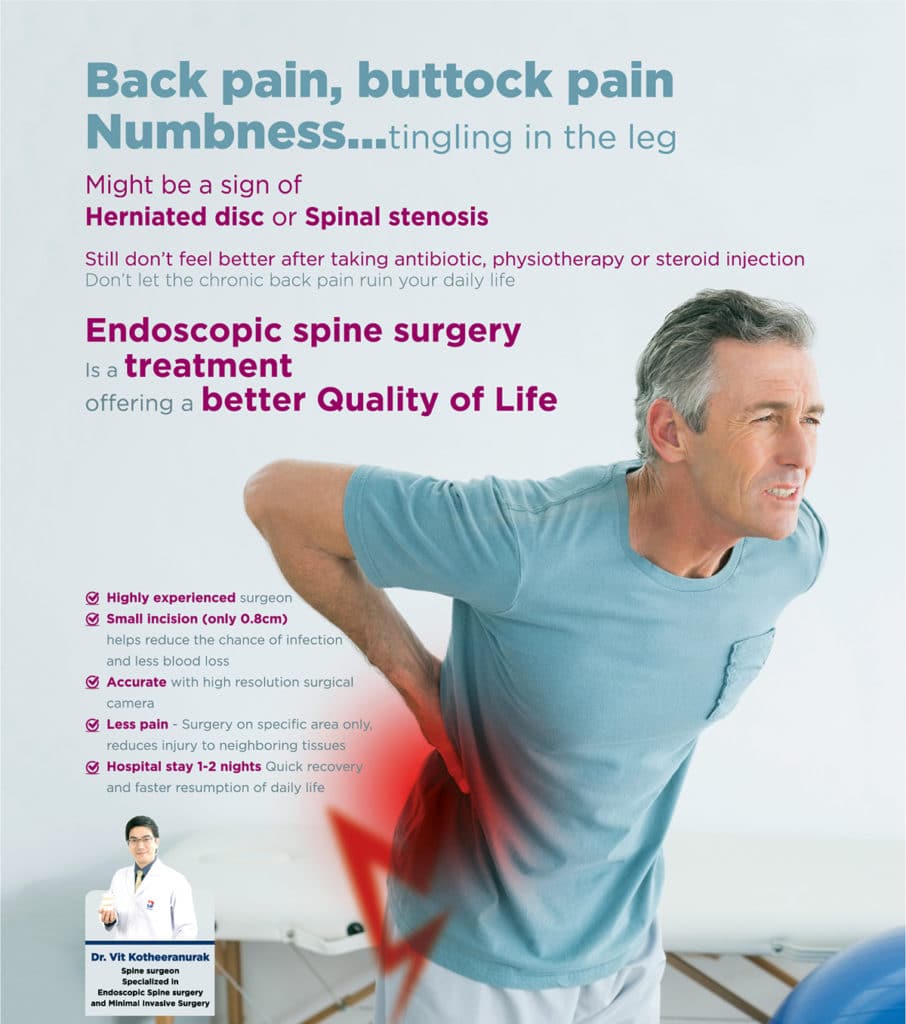 Nucleoplasty is a process of treatment. A disc decompression performed using medical technology to ablate and remove tissue in the nucleus pulposus of the disc. Because tissue removal is achieved by inserting a small needle together with local anesthetic, damage to surrounding tissue is minimized. Nucleoplasty is less expensive than the actual operation.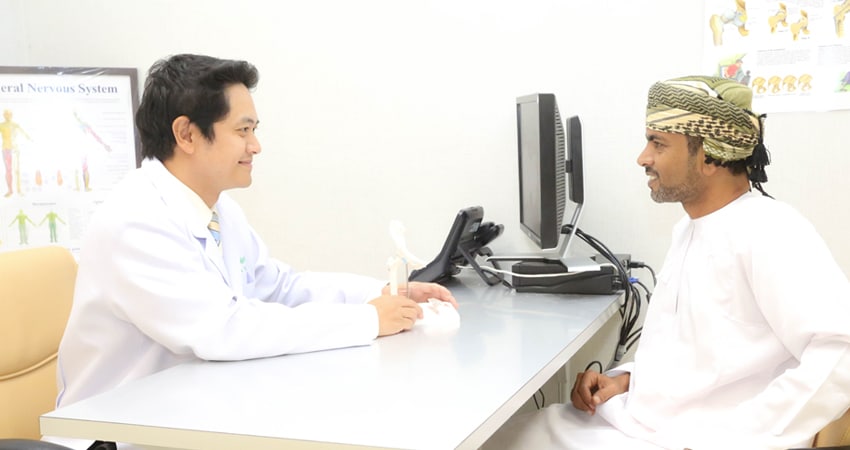 Minimally Invasive Surgery(MIS) (wound size => 3-5 centimeters long) is done by using Fluoroscopic X-ray C-Arm examinations to identify ailment position. This could be carried out only by physicians specially trained in fluoroscopic diagnostic procedures, like radiologists and other specialists, and qualified radiographers. In some cases, minimally invasive surgery is done by using microscope so the nerve can be clearer viewed and damages to surrounding tissue is minimized.
Services [Best Orthopedic Treatment Thailand]:
Total Knee Arthroplasty
Total Hip Arthroplasty
Lumbar discectomy
Lumbo-Sacral Spine Decompression
Lumbo-Sacral Spine Fusion
Cervical Spine Fusion
Mitchell Osteotomy
Dupuytren contracture release
Carpal Tunnel Syndrome Release
Tennis Elbow Release
De Quervain's Tenosynovitis release
Trigger Finger Release
Carpal Ganglion
Knee Arthroscopy for ACL
Knee Arthroscopy for PCL
Knee Arthroscopy for Meniscectomy
Knee Arthroscopy Debridement for OA
Shoulder Arthroscopic Decompression
Shoulder Arthroscopic Rotator Repair
Spinal diagnosis and Treatment