Best Liver Treatment In Thailand
The Gastrointestinal and Liver is equipped with modern medical technology to serve the patients with GI or Liver disorder. Nursing staffs are trained with international standard and maintaining the best quality of service here. The best Gastrointestinal and Liver Treatment In Thailand here guided by doctors with long experiences. Dr. Jaruwan Jantaeaprapaiwan, M.D. has more than 20 years of experience with the patients from different continents of the world mostly Arabian, Western and Asian patients.
For full health checkup packages please click here
GI and Liver complications are as follows:
Peptic Ulcer
Colitis
Stomach Cancer
Esophageal Cancer
Colon Cancer
Liver Cancer
Hepatitis
Alcoholic Liver Disease
Liver Cirrhosis
Gastroenteritis
Irritable Bowel Syndrome, Constipation
Gallstones,Cholangitis
Cholangiocarcinoma
Pancreatitis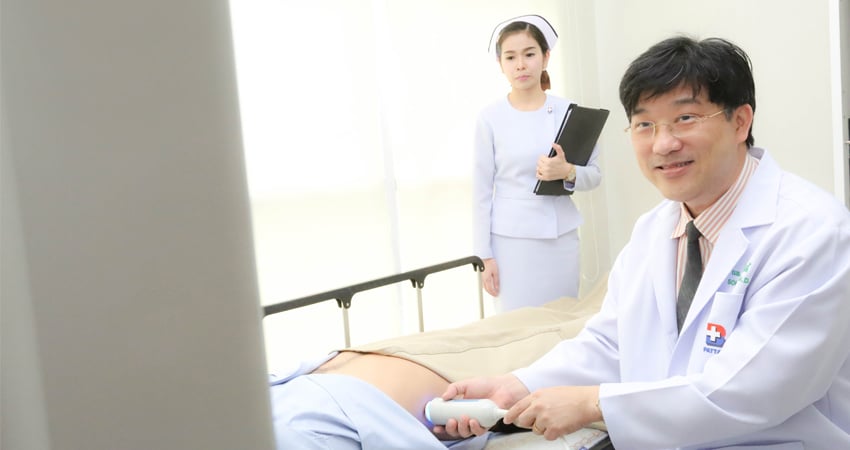 When to visit the GI center [Best Liver Center In Thailand]:
Any GI or liver problem
Would like to undergo GI and liver tests
Are unsatisfied with your current GI treatment and want a second opinion
Need to consult a specialist before making a decision about your treatment plan
Need to have investigations or treatment using an endoscope
Would like general advice or recommendations on preventive methods for GI problems
Gastroscopy Investigation:

Gastroscopy is a medical term that has two parts: gastro for "stomach" and scopy for "looking". Gastroscopy is a diagnostic test that enables the doctor to view the stomach. The instrument used to perform this simple test is the gastroscope: a long, thin, flexible fiber optic tube. Within the end of this remarkable device is a miniaturized color TV camera with a wide angle lens. By passing this "scope" through the stomach, your doctor can directly examine the lining of your upper digestive system. The examination is quick, painless and without incision.
Colonoscopy
Virtual colonoscopy (VC)
ERCP (Endoscopic Retrograde Cholangiopancreatography)
Early Detection of GI-Cancer
Price List for GI and Liver Procedures
Special pricing for specific treatment
Endoscopy – 13,000 Baht
Colonoscopy – 18,000 Baht